The Ultimate Office Cleaning Checklist: 7 Steps To A Spotless Professional Space With All Ways Clean
In today's fast-paced business world, it's crucial to maintain a clean and organized workspace for maximum productivity and a professional appearance. A tidy office not only reflects well on your company's reputation but also contributes to a healthier and more motivated workforce. As experts in commercial cleaning, we at All Ways Clean understand the importance of having a spotless office environment.
That's why we've created this ultimate office cleaning checklist, designed to help you tackle the cleaning process step by step, ensuring no area is left unnoticed. From daily tasks to monthly deep cleanings, our comprehensive guide covers everything you need to know for a polished, pristine workspace.
Step 1: Declutter and Organize Workspaces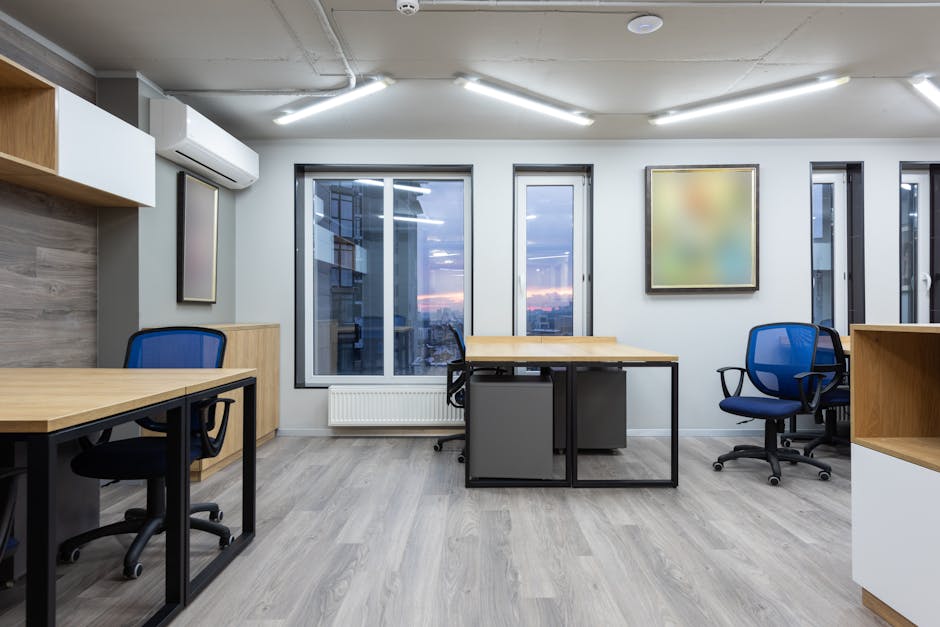 Step 1: Declutter and Organize Workspaces
A cluttered and disorganized office not only affects productivity but also creates a negative impression on clients and visitors. Start by decluttering your workspaces, removing any unnecessary items and properly storing the essential ones.
Tip: Divide the workspace into zones based on activity or function, such as printing, filing, or general work areas. Allocate storage spaces according to each zone's specific needs.
Next, ensure that each employee has a clearly designated space for their personal items and office supplies, such as a desk drawer or a locker.
Finally, take the time to explore various organization tools and solutions specific to your office space, such as filing cabinets, desk organizers, and cable management systems, to create a streamlined and efficient workspace that promotes productivity and professionalism.
Step 2: Deep Clean Office Desks and Surfaces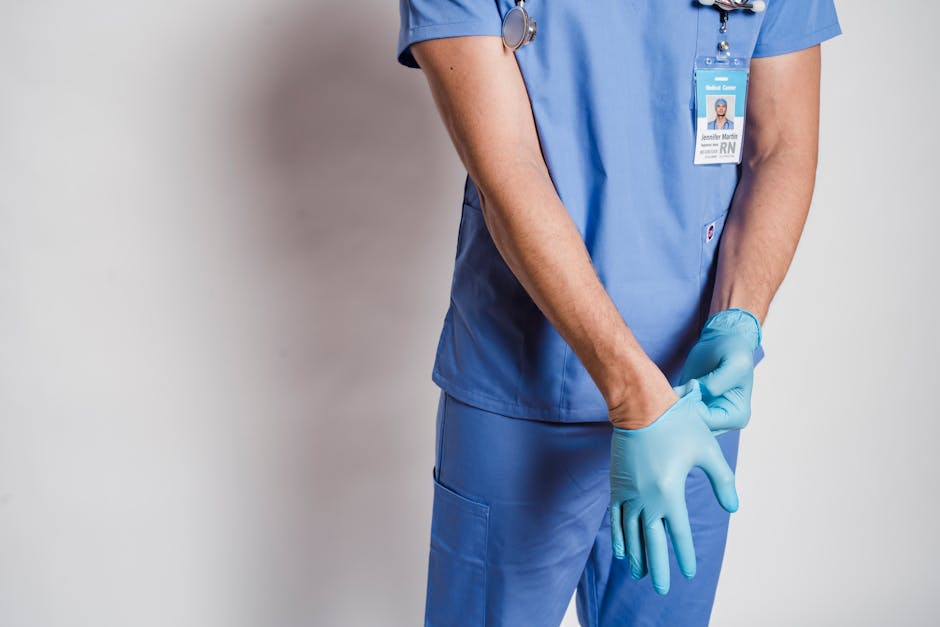 Step 2: Deep Clean Office Desks and Surfaces
A clean and organized workspace does wonders for productivity. To ensure a spotless professional space, we must pay attention to the cleanliness of office desks and other surfaces.
Start by removing any clutter, paperwork, and personal belongings from the desks. Wipe down all surfaces, including the top, underside, and edges of the desks, using a disinfectant cleaner or a water and vinegar solution. It is crucial to pay close attention to high-touch areas such as telephones, keyboards, and mice. Use a compressed air duster to clean these devices thoroughly.
Don't forget the cabinets, shelves, and countertops. Empty them out, wipe them down, and reorganize as needed. Finally, clean office chairs, and if possible, vacuum or wipe down upholstery to maintain a fresh and sanitary work environment. By following these steps, you'll set the stage for a more productive, healthy, and happy workplace.
Step 3: Sanitize and Disinfect Office Electronics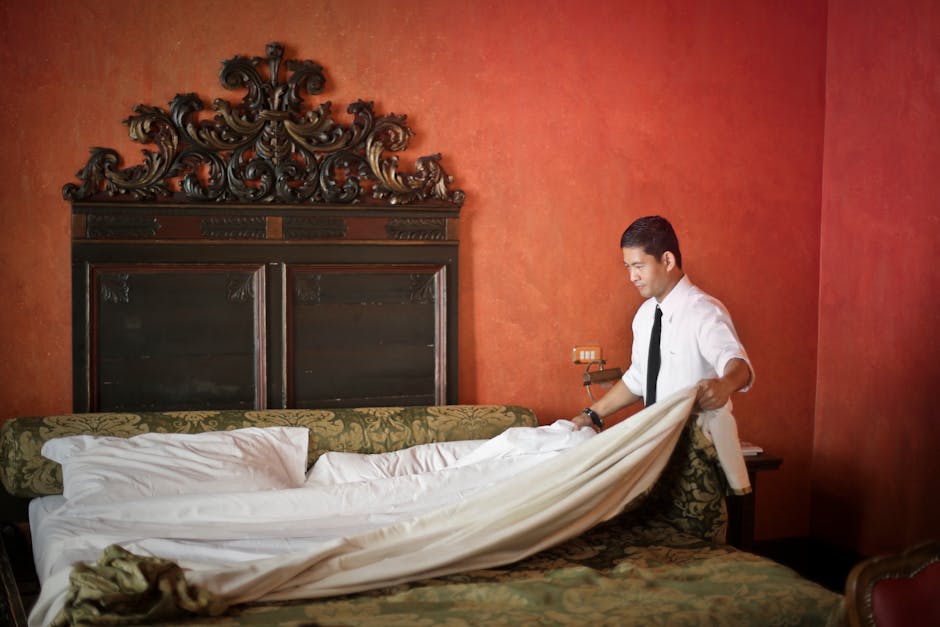 Step 3: Sanitize and Disinfect Office Electronics
Electronics are a breeding ground for germs and viruses, especially with multiple users accessing them daily. Prioritize the items that get the most use, such as:
– Phones – Keyboards – Mice – Printers – Tablets
To sanitize, first remove dust and debris using a soft cloth, then gently wipe with a disinfecting wipe. For small crevices like keyboards, you can use a cotton swab dipped in isopropyl alcohol. Remember to unplug electronic devices before cleaning to avoid electric shocks.
Note: Some electronics may have specific cleaning guidelines. Read manufacturer instructions before using any kind of cleaning solution.
Finally, establish a regular cleaning routine for your electronics, so your office space remains germ free and your employees stay healthy. A clean working environment contributes to increased productivity and morale.
Step 4: Maintain Clean and Organized Storage Areas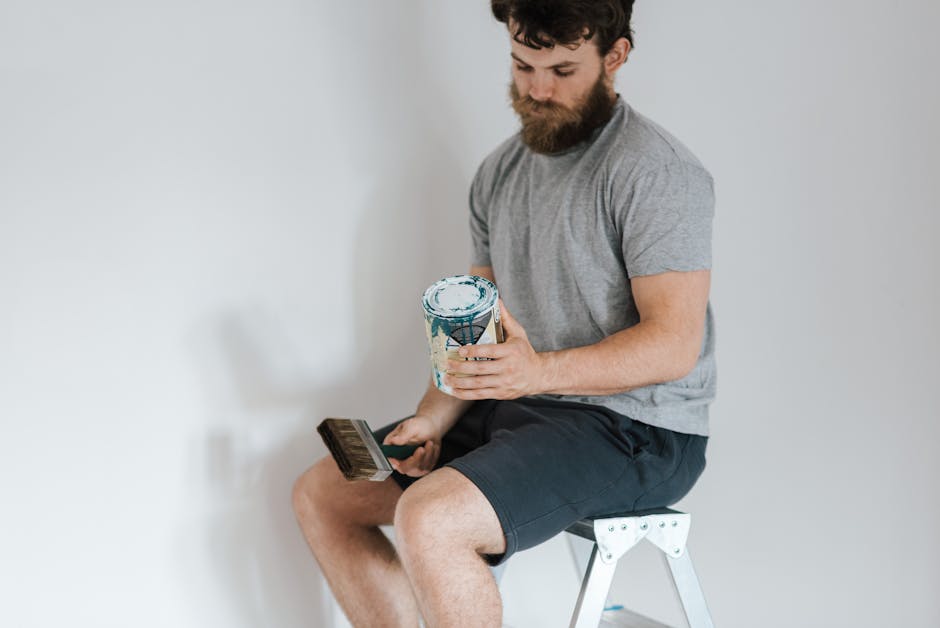 Step 4: Maintain Clean and Organized Storage Areas
A clutter-free and well-organized storage area not only helps you find things quickly but also creates a more efficient and inviting workspace. To achieve this, consider the following steps:
– Sort items and categorize them based on their use or purpose. This will make it easier to find what you're looking for when you need it. – Use shelves, drawers, and other storage solutions to keep everything in its designated place. Label where necessary for easy identification and retrieval. – Regularly check for expired or damaged items, and dispose of them accordingly. This will prevent any health hazards and keep your storage area clean and efficient. – Schedule periodic deep cleaning and organizing sessions to keep your storage spaces in top shape. Regular maintenance will help you avoid a buildup of clutter and dust.
Remember, a well-kept storage area contributes to a professional atmosphere and showcases your business's commitment to cleanliness and organization.
Step 5: Thoroughly Clean Office Floors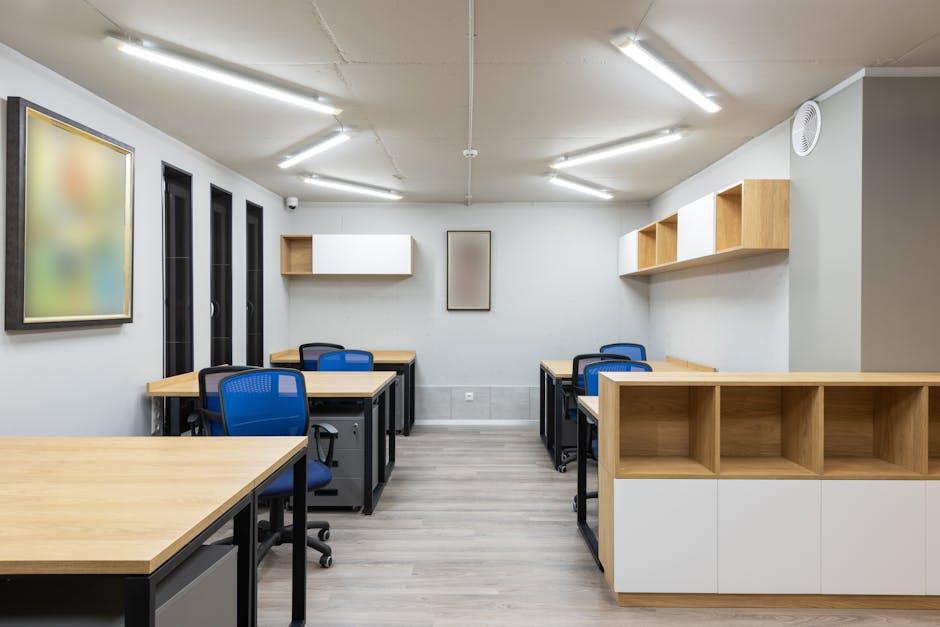 Step 5: Thoroughly Clean Office Floors
A spotless office floor not only adds to the overall professional appearance of your workspace, but also contributes to maintaining a healthy environment for your employees. Begin by removing any surface debris, such as paper scraps or dropped office supplies.
Next, take care of the vacuuming. Ensure that you reach every corner and cover the entire floor surface, including beneath desks and chairs, around office equipment, and along baseboards. For hard flooring surfaces, follow up vacuuming with damp mopping. This will help remove remaining residue and provide a thorough, deep clean.
Don't forget about carpeted areas! These may require a regular steam cleaning to ensure they remain fresh and stain-free. Keeping your office floors pristine is an essential part of any ultimate office cleaning checklist.
Step 6: Clean and Disinfect Restrooms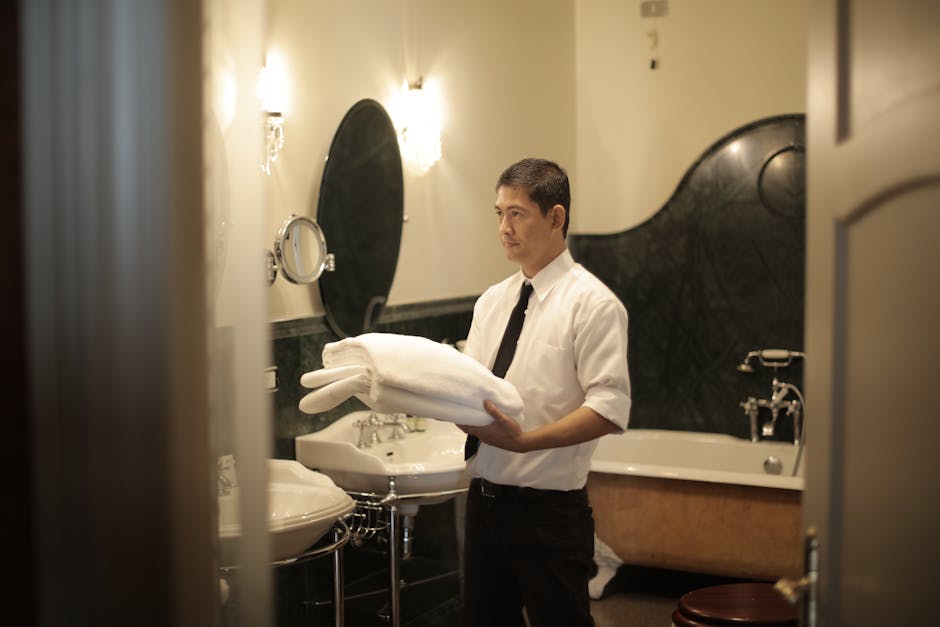 Step 6: Clean and Disinfect Restrooms
The importance of a clean and sanitary restroom cannot be overstated. Follow these guidelines to ensure a pristine environment for your employees and clients:
1. Start by emptying all trash cans, replacing liners, and wiping down the exterior of the receptacles.
2. Disinfect frequently touched surfaces, such as doorknobs, handles, and light switches.
3. Clean and sanitize toilets: scrub the bowl, including under the rim, and wipe down the seat, lid, and tank.
4. Give attention to the urinals and surrounding areas – be thorough and use disinfectant sprays or wipes.
5. Clean and polish mirrors and sanitize countertops, sinks, faucets, and soap dispensers.
6. Mop the bathroom floors with a solution of warm water mixed with a suitable disinfectant, ensuring to reach into corners and behind doors.
7. Finally, refill soap, paper towels, and toilet paper – and don't forget the air freshener.
By paying careful attention to these restroom cleaning details, you'll create a professional space that's inviting, comfortable, and above all, hygienic.
Step 7: Maintain a Clean and Professional Break Room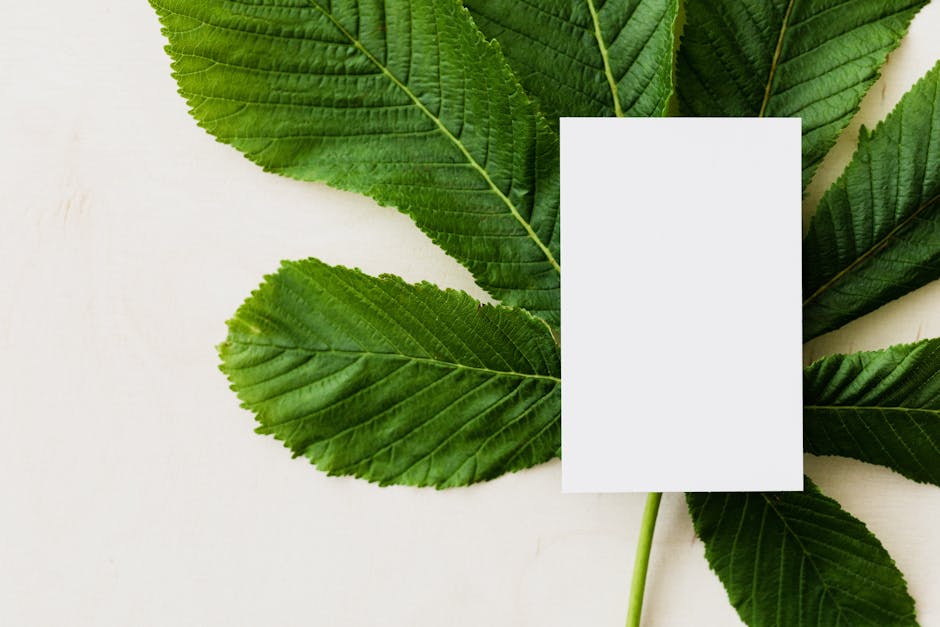 Step 7: Maintain a Clean and Professional Breakroom
A spotless breakroom is vital for maintaining the morale and productivity of your employees. It also sets the right tone when clients or partners visit your office.
Start by ensuring countertops and tables are always wiped down and free of crumbs. Regularly clean the microwave, refrigerator, and coffee machine to avoid mold and lingering odors.
Stock up on disposable plates, cups, and utensils, as well as frequently used cleaning essentials like paper towels, dish soap, and sponges. Encourage employees to clean up after themselves by providing cleaning checklists and setting expectations for breakroom tidiness.
Don't forget to keep the garbage and recycling bins emptied, as this prevents unpleasant smells and ensures a clean, clutter-free space for everyone to enjoy.
Remember, a well-maintained breakroom reflects positively on your business's image and helps foster a professional atmosphere for all to thrive in.
Bonus Tips for a Spotless Office: Green Cleaning and Regular Maintenance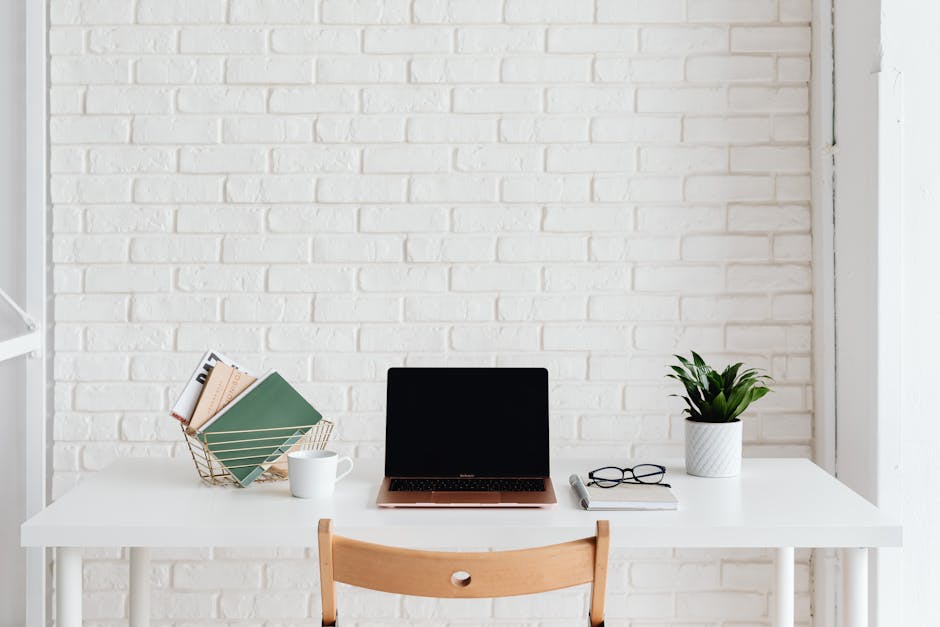 Green cleaning and regular maintenance play a crucial role in achieving a spotless and professional office space. By implementing eco-friendly cleaning practices, your business can positively impact the environment while also maintaining a pristine workplace.
One example of green cleaning is using natural or homemade cleaning solutions made from vinegar, baking soda, or lemon juice. These solutions are cost-effective and reduce the need for harsh chemicals, improving overall indoor air quality.
Regular maintenance is key to keeping an office clean and organized. Allocate responsibility to employees to keep their workstations tidy and to perform daily housekeeping tasks. Additionally, schedule deeper cleaning tasks, such as carpet cleaning, window washing, and air filter replacements, on a regular basis. This will ensure that your office is always looking its best while promoting a healthy work environment for employees.
Focus on what you do best, and leave the cleaning to us! For over two decades, All Ways Clean has been delivering exceptional commercial and healthcare cleaning services to corporations in the Central Coast area. We encourage you to reach out and connect with us today by clicking the button below.