TESTIMONIALS
Heartfelt reviews from our loyal customers
All Ways Clean operates at the highest level of integrity and is a true partner with our organization.
As CEO of Central Coast Pathology Consultants I had tried several janitorial companies. These companies all started out great but soon failed to deliver the consistent quality we expected.
That changed in 2005 when I hired All Ways Clean. They were competitive, timely and responsive to all requests and their quality of work was excellent. It was no surprise I also hired them to clean our offices at Medicorp when I started that business in 2012.
All Ways Clean has been instrumental in maintaining our high standards of cleanliness. I can always rely on their consistent service of our facilities as well as being there during unforeseeable needs.
TRUSTED BY COMPANIES OF
VARIOUS SIZES AND INDUSTRIES
TRUSTED BY COMPANIES OF
VARIOUS SIZES AND INDUSTRIES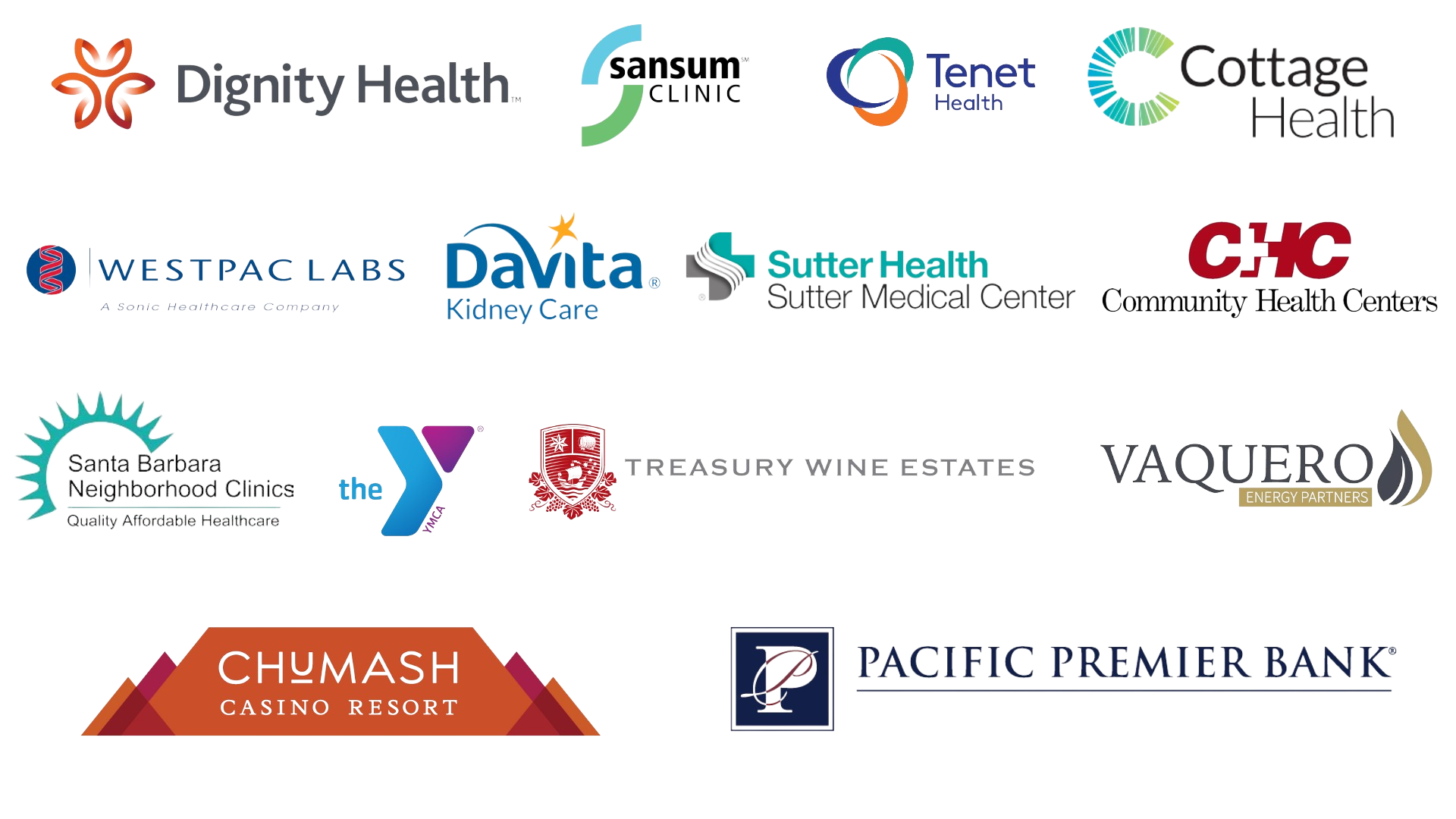 Blanca Cecilia ⭐⭐⭐⭐⭐
Juana has done an exceptional job. She is a very sweet lady and does an amazing job. Keep up the great work Juana.
Brittany Livingston ⭐⭐⭐⭐⭐
Fanny is the best! She is very efficient and reliable. She also is flexible with our schedule needs and does a great job cleaning our facility. We love her and love seeing her friendly, smiling face every week.
Corey Baker ⭐⭐⭐⭐⭐
Claudia does such an amazing job keeping things clean here at the the county jail. I am most definitely grateful for the work she and her partner put in maintaining the cleanliness. It makes the world of a difference for the staff here. We notice the hard work. Thank you!
Jill Austin⭐⭐⭐⭐⭐
Karla Cruz is great to work with! She is very attentive and thorough in the work she does on our unit. She is always kind and we appreciate her positive attitude!
John Whelehan⭐⭐⭐⭐⭐
All Ways Clean does a great job cleaning my office. I can always rely on All Ways Clean to have my office ready for business when I come to work!
Graham Yates⭐⭐⭐⭐⭐
Joanna and Yeni keep the Public Market shining and are so happy, we love them!!!
Byron Dubow⭐⭐⭐⭐⭐
Petra is a hard worker with excellent attention to detail. She reliably cleans our professional offices where a sanitized environment is critical. Very pleasant to be around; she usually works late hours and still has a smile.
Cindy Corn⭐⭐⭐⭐⭐
Anna is the best janitor that the Vet Center has had. She understands our mission and strives to keep our place as clean as possible.
Vero BC ⭐⭐⭐⭐⭐
Chuy Placencia is an excellent worker, always available when we need him. Chuy is very respectful and is always willing to help.
Anthony Lopez⭐⭐⭐⭐⭐
Jorge Torres was not only punctual but extremely professional. There's no doubt in my mind that I will continue to use their services, as well as referring them to all of my colleagues.
Anna Barriga⭐⭐⭐⭐⭐
Chuy always comes to our lab to The Dignity Health lab at the Hancock building. He does a great job at what he does!
Ryan Bartley⭐⭐⭐⭐⭐
Ana Becerra cleans the office I work at and she does an excellent job. We have a nice clean environment to work in!